More important than the Amazon forest, the ocean acts as the lungs for our planet and we are choking them.
It is at the origin of life itself, the main regulator of our climate, a source of essential food for mankind, contains an incredible biodiversity and is the last area of freedom for man. And we are preventing it from breathing. We are burning it up in a huge invisible fire.
We all benefit from what it offers us; we should all therefore feel responsible and act accordingly, as it is an essential common good for mankind.
The appeal we launched in June 2018 has had a lot of feedback.
At the G7 summit in Biarritz, the French President asserted his "desire to act for the Ocean."
At the conclusion of the G7 bringing together the presidents of national assemblies in Brest, a joint declaration was signed where they "stressed the importance of everyone acting together to support the Ocean as a common good for mankind."
In his monthly video published on 31st August, Pope Francis invited "Politicians, scientists and economists to work together to protect the seas and oceans."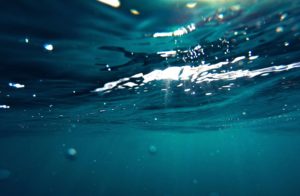 It is high time to move from words to actions, to reduce our heat and gas emissions, our pollution, and the devastating exploitation of our Ocean.
It is high time that we treated it like a common good for mankind, something which we must look after for future generations.
It is high time to face up to reality, to change our individual behaviour and to compel states to act in our collective interest rather than in their national self-interest.
Join us and sign the appeal. Spread the message to those around you.
Our appeal aims to ensure the Ocean is recognised as a common good for mankind by the United Nations. It aims to make everyone aware – individuals, associations, businesses, NGOs, states – of the extreme importance of the Ocean for our life and to show that it is our individual and collective responsibility to ensure its conservation and sustainability. It is our duty to act to safeguard it.
Closely monitored by the French government since its launch, it is supported by leading personalities and a wide range of organisations: ocean racers, members of parliament, university staff, associations and businesses.
Discussions are ongoing to allow these measures to be adapted around the world, whatever the culture, tradition and lifestyle.
The message is being spread around the globe with many events and people taking up the baton. The aim is to take these considerations into account when international treaties are signed and a motion will be tabled at the next international congress of The International Union for Conservation of Nature (IUCN).